The other night my family and I were out to eat at a restuarant. When we were ready to leave, I went to pick up my purse and the handle ring pulled out of the strap leaving me with a one-handle purse! That's not good!
And apparently it looses it shape when I don't have everything under the kitchen sink in it.
Which could have contributed to the handle strap breaking!
The purse definitely got a lot of use so at least I feel the money invested was worth the wear and tear! I must admit when it broke, I had a twinge of delight thinking that I finally had an excuse to purchase this adorable chevron purse/bag I found in the Fancy That! store on etsy: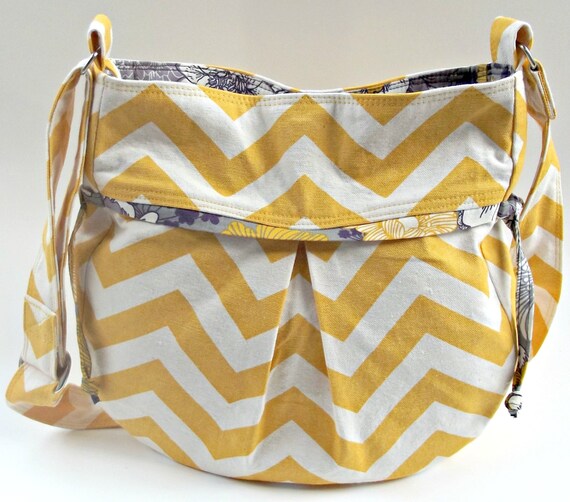 That my friends, makes me one happy girl today! So happy that I just completed the purchase and will now be anxiously awaiting the delivery of my new purse! I'm sure you will be hearing more about this fabulous item after it arrives.
Have any recent purchases made you giddy excited? I'd love to know!